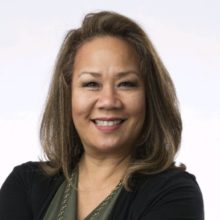 Sharon Lleva-Carter
Dansou & Company
Sharon Lleva-Carter is an architect who has been in the healthcare industry for over 25 years. Her extensive knowledge comes from working within an academic medical center and physician group in Chicago, Northwestern Medicine. Her most engaging project was overseeing the design & construction of Prentice Women's Hospital and ensuring that throughout the 1 million s.f. project, women owned businesses, women architects and engineers played active leadership roles throughout the project. Over the past 7 years, Sharon Carter's recent engagement, as vice president of a real estate investment trust, Duke Realty Corporation NYSE:DRE, was spent navigating through the complexities of relationship management, creating new business and project pipelines including outpatient facilities along the continuum of care spectrum. For 2 years, Sharon chaired Duke Realty's Diversity & Inclusion Council. Today, she sits on the American Heart Association's Go Red for Women's Executive Leadership Team and Go Red Go STEM, supporting 80 high school girl's interests in science, technology, engineering and math fields.
Sharon earned a Bachelor of Science degree in Architecture from the University of Texas. She resides in Evanston with her Husband, Terry, and with 2 sons in college.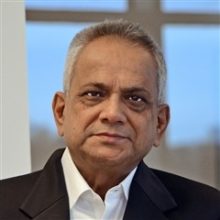 Mahmood Akhter
Dansou & Company
Mahmood Akhter is a MEP Consulting Engineer with over 20 years of global experience in design and construction of healthcare and other mission critical facilities. Mahmood has led global design and construction teams for over 6 Giga Watt of power distribution and generation and 600,000 ton of district cooling plants along with several high-performance buildings including total of 10,000 Bed Hospitals and Mega Data center and airports. He led MEP design team for the Military for a 4368-bed hospital.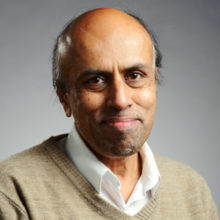 Kurpad S. Murthy
Dansou & Company
Kurpad S. Murthy is a faculty member of Business and Economics at the Heller School of Business at Roosevelt University. He utilizes best practices in business academics as well as healthcare policy and environmental studies. In addition to business endeavors, Murthy integrates biomedical data and predictive modeling for professional and economic decisions as well.
Alongside teaching academics, Murthy has a passion for global research and collaboration with elite educators. His projects include the implementation of data analytics and predictive modeling for the Department of Dairy Sciences Pennsylvania State University. His research was published for the Department of Dairy Science and International Dairy Conference in December 2011.
His most recent work includes collaborating with various nature avenues in Southern India to develop innovative technology for saving rainwater to enhance the drip irrigation system for rural agricultural communities. He is also actively involved in supporting teachers and students through a non–profit educational opportunity through the Paranga Educational Trust in India.
Murthy holds a double M.S. in Electrical Engineering and in Engineering Physics from Northern Illinois University. As a content area Chairman of the School of Business at University of Phoenix, Murthy utilizes his leadership skills to delegate math and finance curriculum and instruction as a member of the Carnegie Math Faculty Advisory Board. He was also awarded the Faculty of the Year Award at the University of Phoenix through the School of Business in 2009.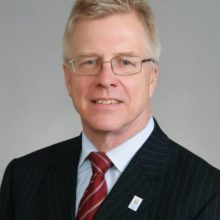 Jon B. DeVries
Dansou & Company
Jon B. DeVries, CRE, AICP, recently completed his tenure as the Founding Director of the Marshall Bennett Institute of Real Estate (2002-2017) at Chicago's Roosevelt University. The school has been a leader in diversity with over 500 graduates – the majority being female and/or minority.
Mr. DeVries has over 40 years of experience in real estate and development consulting at URS Corporation, Arthur Andersen and Goodkin Research. He has a Master of Urban Planning and Policy (MUPP) degree from University of Illinois at Chicago; a Master of Divinity (M.Div.) degree from Union Theological in New York, and a B.A. from St. Olaf College.
Mr. DeVries co-authored Planning Chicago (APA Planners Press, 2013) with D. Bradford Hunt, a review of city planning in Chicago from the 1950's to the present. He served on The Chicago Community Trust's Neighborhoods Now Committee (2014). He served on the Governor's Pullman Factory Task Force (2000) and the AIA Positioning Pullman National Memorial team (2015). Consulting assignments with the City include the Central Area Plan (2003) and Action Plan (2009) and the Boeing HQ and Ford Supplier Park.
He has received awards from the North Carolina American Institute of Planners (1976), Calumet Area Industrial Commission (1999), and Friends of Downtown (2004). In 2008 he received the Holleb Community Service Award from Lambda Alpha International (LAI) In 2015 The Harold E. Eisenberg Foundation presented him with its Real Estate Education Faculty Award.
Long active with LAI, he is a director and vice president of its Land Economics Foundation and past president of the local Ely Chapter. He is on the Board of Director of the Harold E. Eisenberg Foundation and serves on the Education Committee. He is a member and past president of Realty Club of Chicago.
He lives in Chicago with his wife, Christine Williams DeVries. She was a founding partner of Goodman Williams Group, a real estate research firm based in Chicago, and currently serves as Historian on the executive committee of Lambda Alpha International. He and his wife are active at First St. Paul's Lutheran Church in Chicago and several related programs.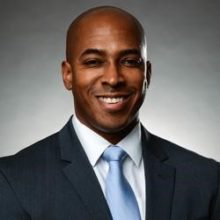 Michael Andrews
Dansou & Company
In 1999, Michael Andrews moved from a small town in Ohio to Chicago, Illinois to work as an entry level associate with a private equity investment firm reviewing business plans for start-up companies seeking financing. This was the start of Michael's passion for finance. While working full time, Michael completed his Bachelor's degree in Finance at Northeastern Illinois University and MBA with a Finance concentration from Roosevelt University in Chicago, Illinois. Over the next several years, Michael gained invaluable experience working in the securities industry working as a sell side analyst, trader and Securities Principal.
Most recently, Michael has transitioned his experience in finance to the regulatory environment where he works as a Principal Examiner with the Financial Industry Regulatory Authority ("FINRA"). Michael also works as an Instructor of Finance at the Walter E. Heller College of Business at Roosevelt University. Michael spends his free time traveling and playing outdoors with his wife, dog and two daughters.